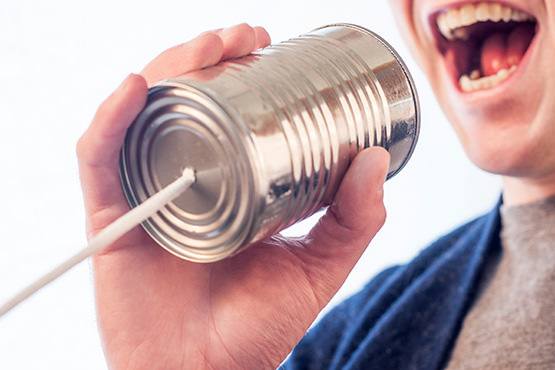 It happens more often than not. We get into a routine and forget the most basic part of our job, communication. In HEMS we work with a lot of the same people, however, once in a while we may work with someone different. At that particular point in time our communication will be vitally important. Communication with sending and receiving facilities, dispatch, and even with those on scene calls will only help increase the continuity of care. Too often we become fixated on taking over patient care completely forgetting to communicate with each other and also with the present healthcare providers. It seems so basic, but why do we forget to communicate and how can we fix it?
Routine is a major part to what keeps us on track in life. Why not have a routine for calls? Perhaps you have assigned tasks for each med crew member or a checklist for things to do. Checklists are vital in aviation and in things like rapid sequence intubation, so why not for day to day operations? This gives us another tool to help us make a quick transition from scene care to our care without missing things.
Not only communicate verbally by actually using words, but also open your ears to hear what is being said. So often we listen with the intent to respond and not to actually listen. If we practice active listening skills it will be evident that we care about what is being said and about the continuity of care. Often the ways to fix these things are so basic, however, it helps to review and be reminded of them. Active listening and using appropriate body language will help achieve the goal of continuity of care and efficient patient bedside times (1).
The AWARE pneumonic is a great way to improve communication in the healthcare environment. We can also tailor it to the HEMS environment.
A = announce your presence. When we enter a hospital for an interfacility transport or arrive on a scene we should make it known that we are there. Find out who can give report to the crew. W = welcome the patient. For this, as HEMS personnel, we would want to make patient contact and start in the stabilization process of the patient.
A = ask what the patient needs right now. Also, assess the patient to get a baseline prior to HEMS transport.
R = review what has been done prior to HEMS arrival.
E = exit with a kind word. This is just professionalism at its best (2).
Next time you are at work and have some down time discuss the process of communication with your partner. Make a plan for communication on your next call and see how much more smoothly it goes. Be safe out there and as always, think like a clinician.
References: